ARTICLES ON THE RESEARCH OF MAGNETIC THERAPY
Bracelets&Anklets Rainbow Jewelry Mood Change Jewelry Singles Doubles Triples Native Style Awareness Colors Animals Wraps Necklaces Earrings Magnetic Therapy Non Magnetic Jewelry Natural Stones
OUR GUARANTEE~
We guarantee our quality of material and workmanship... and if at any time your jewelry breaks, just return it to us and we will gladly fix it
Continuously offering Free Shipping to our U.S. Customers
To our International Customers: We can now take your order from here using secure checkout with Pay Pal. thank you.

Follow
Favorite Art Links:
yourartlinks.com
Mood Bead Color Meanings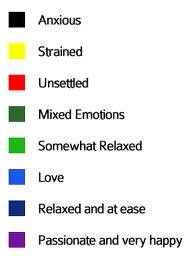 UNIQUE DESIGNS

HAND WEAVED MAGNETIC WRAPS

EASY MAGNETIC CLOSURE

All new red line /blue line bracelets ARE HERE..for our Police and Firefighters.

COMING SOON!

HAND WEAVED WRAPS IN MORE COLOR CHOICES

WILL BE AVAILABLE IN BLACK, BROWN, BLUE, & OLIVE.

These Elegant Hand Weaved Creations not only look great, but offer therapy with magnets as you wear them.

Bronze, Gold, and Caramel glass Miyuki and Magnetite beads with MOOD BEAD ENHANCEment.

HAND WEAVED WRAPS DOUBLE AS CHOKERS $45.00
These Wraps are 15 inches long, fitting a 6 to 7 inch wrist....which also allows it to be worn as a choker around the neck.....
OLIVE CREAM
MIDNIGHT HIGH
SUPER STRONG CONSTRUCTION

EXTRA STRONG CLASP

Green Iriis & Camel glass Miyuki, Mood and Magnetite beads $45
Grey, & Black glass Miyuki, Mood and Magnetite beads $45
TURTLES RAINBOW
LIGHT BLUE
COMING SOON
$45

These are a unique TwoSpiritCreations Design~HAND WEAVED~High Quality Materials~Strong Magnetic Clasp~ using magnetite, glass miyuki beads, nylon or waxed cotton cord, strong nylon thread.

More to Come Soon.....New Designs... all the time...!.